POINT
1
"Knowledge is in the experience!" Get to know how learning can be fun.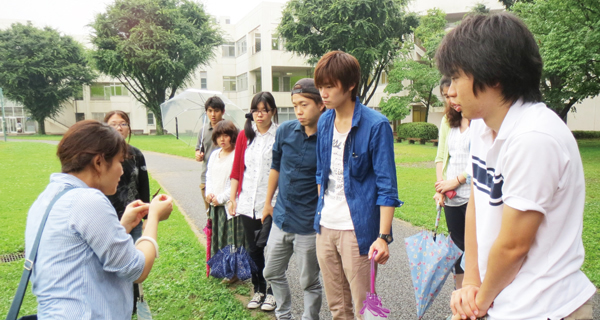 The Department of Contemporary Sociology is unique for putting effort into "fieldwork" in which students visit a research site for observation and experience.
The students will study a wide range of topics in society under the guidance of our expert faculty about the wonders of the everyday world, environmental conservation sites, revitalization of local regions, tourism, leisure and sports events, shopping districts, local communities, museums, festivals, and folklore.