College of Media and Communication

Department of Mass Communications

Learning to understand society
and aim for "independent individuals"
In the Department of Mass-Communication, students study various aspects of the society and understand the features through wide knowledge of "Mass-Communication".
In addition, students acquire basic skills that are required in the society through producing movies and magazines, planning products and services, and making events.
You can acquire both the skill of understanding the society with own perspective and conveying information. It makes you a person with knowledge and education.
Appeal of the Department
Thinking about working in the media industry in the future, you need to learn how television programs, film productions, magazines, newspapers, commercials and events are created. In the "Practical Training" class, which begins in the second semester of the first year, students can learn about media production through a practical training program taught by teachers who have been working on the front lines of media industry.
In addition, you have to learn how to make structure and gimmicks. It is not something that someone can teach you when you begin working. It is something you have to learn on your own.
In the Department of Mass Communication, you will learn methodologies and theoretical solutions through lectures.
Through lectures on communication studies, students also learn how to communicate with others in a way that is easy to understand.
From both sides of media and communication, students will be able to acquire a methodology that allows them to explain familiar phenomena in a theoretical manner.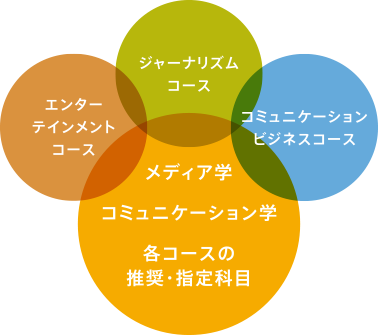 License
[Qualifications that can be acquired by getting credits]
Curator / Social welfare supervisor qualification / Junior high school teacher's license (Japanese language /social studies) / High school teacher's license (Japanese language /civics) / Social researcher

[Qualifications that we recommend and support for acquisition]
IT Passport Exam / Microsoft Office Specialist / TOEFL® / TOEIC® / Practical English Proficiency Test / PR Planner Test / Event Test / News Current Ability Test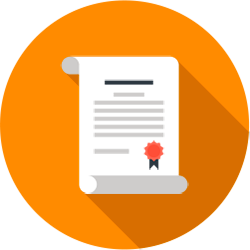 Career
Options
【Mass Communication, Entertainment and Animation】Announcer / Talent Manager / Film Director / Screenwriter / TV Producer / TV Director / Broadcast Writer / Broadcast Reporter / Movie Camera Crew / Lighting Engineer / Sound Engineer / Commercial Planner / Radio Producer / Radio Director / Writer / Copywriter / Newspaper Reporter/Magazine Reporter/Journalist/Magazine and Book Editor/Advertising Planner/Advertising Designer/DTP Operator/DTP Director/DTP Designer/Manga Editor/Animation Production/Video Production/Comedian【Design and Photo】Photographer/Editorial Designer 【Event】Event Staff/Event Planner/Event Producer 【Sports】Sports Journalist/Sports Writer/Sports Magazine Editor 【School】Junior High School Teacher (Japanese, Social Studies)/High School Teacher (Japanese, Civics)/School Staff 【Information and Communication Industry, Wholesale and Retail Industry, Service industry, etc.】 Engineer/Professional Job/Marketer/Product Developer/PR etc.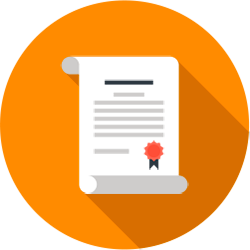 Course introduction
Communication Business Course

Students deepen their understanding of various communication methods such as advertising, public relations, PR, and events. You will get knowledge and skills for business.

Related Jobs
Marketing, service and product planning and development, advertising companies, public relations companies, event companies, advertising production companies, general companies, local government marketing, product development, public relations and publicity departments, etc.

Journalism course

"Journalism" conveys the world through media to society. Students learn about their roles and tasks. You can also learn skills to convey through text, movies, and audio.

Related jobs
Newspaper reporters, magazine editors, book editors, writers, video reporters, casters, corporate public relations, digital content production companies, ICT companies, web producers, etc.

Entertainment course

Films, dramas, TV programs, comedy, manga, anime ... you can learn about the creation and management of various contents. Then you acquire the ability to create.

Related jobs
Program production, director, photographer, producer, composition writer, animation / video production, manager, entertainment production, comedy, music / entertainment software production, movie distribution internet / mobile related companies, etc.
* From April 2020, the four-course system (broadcasting production, newspaper publishing and writing skills, advertising and public relations / events, and entertainment) will be changed to a three-course system.
Four points of the Department of Mass Communication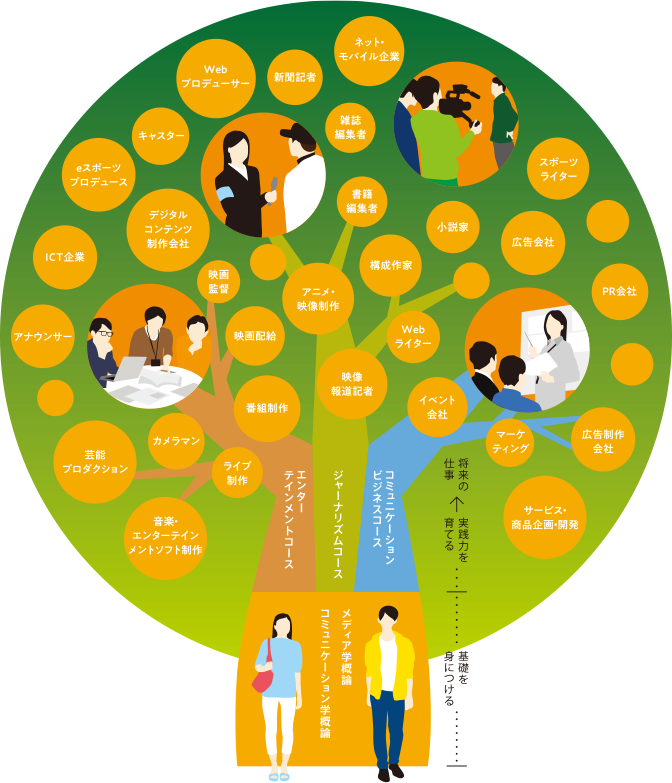 POINT
1

Two subjects that are the basics of learning.

What role and function do various "media" have in modern society? What kind of influence does "communication", which creates various connections, have on us? In the Department of Mass Communication, students spend four years learning about media and communication to deepen their understanding. The first steps are the first year compulsory subjects, "Introduction to Media Studies" and "Introduction to Communication Studies". You will learn not only practical skills but also academic knowledge, so you will have the basic ability to make use of the results of learning.





POINT
2

Examples of topics covered in "Introduction to Media Studies" and "Introduction to Communication"

Examples of topics covered in "Introduction to Media Science" What is media? / Changing family forms / school caste / gender / LGBT / media and social relations / advertising, PR and consumption / environmental issues, risk society / globalization of culture / nationalism / news in the digital age / music media / video media Examples of topics covered in "Introduction to Communication" Classification of Communication by Message Type / Body, Language, Ego, Character, Video, Internet and Communication / Transition of Leaders in Public Opinion Formation / Rumors / Fashion / Japanese Communication in Global Society / Social System and Communication

POINT
3

Learn deeply and enhance your expertise

The curriculum of the Mass Communication department is characterized by flexibility and development, which allows students to freely combine subjects to enhance their specialty.

POINT
4

As the foundation is solid, you can challenge various things.

[General media subjects Ⅰ ・ Ⅱ]
Television, newspapers, magazines, advertising, marketing, and entertainment ... What required in the media and content production industry is the ability to discover various issues and needs in our society. You have to understand the influence and the communication between you and "someone" who receives your information. In the Mass Communication department, you will learn the basics, and then challenge work creation, events, and advertising planning. Practical skills are nurtured by learning academic knowledge and skills from experienced professional teachers.
Media and Communication Studies

Media studies unravel the influence of the media by focusing on its development and function. It is often developed as an area of sociology and is similar to the image of "understanding the world through media". The goal of media studies is to discover ways to use media efficiently, to sort out the positive and negative influences on our society in the process of media use, and to make a better society.
Communication is the act of connecting people and people, things and things.
In the process of living, we naturally connect with something and communicate with it. Communication studies is the study of how to communicate with others in a way that is easy to understand, as well as the methods, problems and mechanisms of communication.
Students will explore the social functions of media and communication, which are essential for those of us living in modern society, and understand their social impact.